BRONZE PACKAGE
Standard Suburban House
Inside & Out House Perimeter
Eaves
12 Month Warranty (Spiders, Cockies, S/fish)
6 Month Warranty (Ants)
25 Litres Chemical Used!
SILVER PACKAGE
Bronze Package PLUS:
Paths, Pool Area
Patio / Verandah
Driveway, Letterbox, Bins
Cockroach Gel in Kitchen Cupboards
35 Litres Chemical Used!
GOLD PACKAGE
Silver Package PLUS:
Roof Dusted, Fence-Line
** Includes FREE TERMITE CHECK !
Subfloor, Cubby House, Sheds
12 Month Warranty on Ants !
45 Litres Chemical Used!
Fleas or Rats & Mice
Basic Infestation
Inside & Outside Treatment
Flea or Rats & Mice Treatment
Excellent Value
Pre-Purchase
Full Pest Inspection
Report within 1 Day
With Photographs
Thorough
Termite Inspection
FULL Inspection, NOT a Check
Full Termite Inspection
With Written Report
Peace of Mind
Add-on
Termite Inspection
FULL Inspection, NOT a Check
With Written Report
Add to Pest Spray
Add-ons
Basic Infestation
Rats & Mice OR
Flea Treatment
Add to Pest Spray
A PROUD FAMILY BUSINESS
Swarm Pest Control is a Family Business that prides itself on genuine old-fashioned personal service.
Cathleen & Craig are the owners of Swarm, with both holding qualifications in general Pest Control & Termite Treatment work. They have two young children, reside in Brisbane and have a hands-on approach to their business. There is a good chance that either Cathleen or Craig will be the Technician to personally attend to your Cockroach, Ant, Spider, Rodent or Termite Control problem.

If it is true that your business life is an extension of your personal life, Cathleen & Craig would be the prime example of that. The Energy, Enthusiasm and Integrity by which Swarm Pest Control is run is quite simply the reason for it's success.
The recognition we get is an endorsement of the hard work we put into delivering a Professional, Friendly and Cost Effective pest control Brisbane service to our many clients.
We would like to thank our existing clients for our ongoing success and invite new clients to become a part of it. *So, if you would like to experience 1st class service then please make contact with us Now !
Effective treatment
We fill our large ute-mounted tanks with around 25 – 45 litres of chemical-mix, and spray this chemical against your house via a 75 metre hose and high pressure gun. Our method of delivering such a huge volume of chemical mix to the outside of your home will ensure a highly effective treatment for a long time to come.
Great warranty, Any house
We can honestly say that our warranty is one of the best in the industry. It really is simple. We will come back and treat the area of concern should ants, spiders, cockroaches or silverfish re-appear in or immediately surrounding your house during the warranty period.
Safe, Inside & out
You have nothing to be concerned about when it comes to the safety of your kids or pets around our chemical. It is perfectly safe once dried.
Family owned and run business
We are proud of our small family business, with it's big old fashioned values. Much of our business is derived from referrals and repeat business from existing Brisbane customers, many of whom we now call friends.
Professional, friendly & affordable
The team at Swarm really do try to go that extra mile for their clients, with nothing being too much trouble for them. As with everything, you get what you pay for. It is our firm belief that our charges are fair, given the thoroughness of our work, the methods we use and our sincere commitment to honour the warranty, always.
Servicing Brisbane and surrounding suburbs
Our technicians will treat your house from Brisbane's north side, down as far south as Beenleigh, all the way up to the Bayside suburbs in the east and of course, everywhere in between.
We are a Family Business
Our Treatment is Highly Effective
Our Treatment is Safe for your Kids & Pets
Great Warranty
We are Professional, Friendly & Affordable

excerpt: 'We got Swarm Pest Control to do spray inside and outside our house and around our yard. After using a few pest control companies over the years, I can confidently say that Swarm Pest Control gave us the best service and value for money.'
Craig & Cathy are a fantastic team- friendly, knowledgeable & efficient- couldn't recommend them highly enough. Am glad I found them through google and their other fantastic reviews.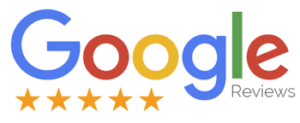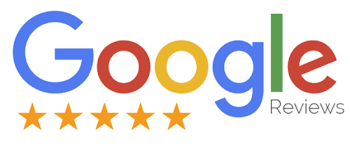 SERVICING
North & South Side
1800 479 276
Pest Management Licence 1: PMT1006204716
Pest Management Licence 2: PMT1006204316
QBCC Licence: 15069734 (Swarm Termite & Pest p/l)