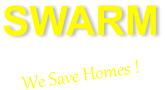 Pest Control Brisbane, Best Price Guarantee
Call Us: 1800 479 276

effective

best price

servicing Brisbane
Unmatched price guarantee
After a quick chat, we guarantee to give you the best price in Brisbane. We'll check your current offer includes all services that are standard for us, as well as the methods used. Our team will gladly match, and in many cases beat any price, for the same service.
Servicing the entire Brisbane
Our service area includes the whole Brisbane region. Servicing Brisbane from as far north as Caboolture, to Ipswich in the west, spanning across to Beenleigh in the south, including Redland Bay in the east and all suburbs in between. Our team will attend to your service call within a few days, depending on their workload.
Any house
The team will happily treat your house%