Pest control Brisbane, $169 Inside & Out
Call Us: 1800 479 276
We are a family business

Our treatment is highly effective

Our treatment is safe for your kids & pets

Great warranties

We are professional, friendly & affordable
"Craig & Cathy are a fantastic team- friendly, knowledgeable & efficient- couldn't recommend them highly enough. Am glad I found them through google and their other fantastic reviews" Nic C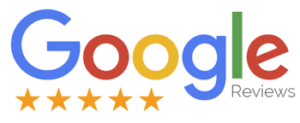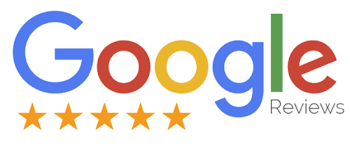 Unmatched special price

After a quick chat, we guarantee to give you the best price in Brisbane. We'll check your current offer includes all services that are standard for us, as well as the methods used. Our team will gladly match, and in many cases beat any price, for the same service.
Servicing the entire Brisbane
Our service area includes the whole Brisbane region. Servicing Brisbane from as far north as Caboolture, to Ipswich in the west, spanning across to Beenleigh in the south, including Redland Bay in the east and all suburbs in between. Our team should be in a position to attend to your service call within a few days of your enquiry.
Any house
The team will happily treat your house, any house, regardless of size. We regularly service houses and units from one bedroom, all the way up to houses with six bedrooms and more. We will honor our quoted price, and not charge more for our pest control services.
Our treatment
The technicians attending to your pest problem will use only industry leading products and best practice. We will not compromise our effective treatment by neglecting our responsibility. Our existing customers often comment on the effectiveness of the job we do for them, sometimes long after the initial treatment has been done.
Our warranties
We will not waiver our warranties by providing an ineffective service. It is important that we have access to all areas of the house during our work as we offer great warranties that extend to the next annual service.
Our family business
Every one of our technicians take pride in the work they do, since this is a genuine trusted family business. Our customer is very important to us, because without the regular flow of work we simply would not exist. There is no pest problem that is too big or too small for us to resolve.
Inside & outside
Our standard service includes a full treatment inside the house, and out. We perform a light spray along the inside perimeter of the house, and a heavier spray on the outside of any house. We treat under the eaves, verandah, paths, house walls, posts and pillars of your house, no matter how big or small it is.
Pests & Termites
Cockroaches, ants, silverfish, spiders and rats are dealt with effectively by our team. Termite inspections, termite barriers, termite treatments and pre-purchase inspections form part of our day-to-day routine work in Brisbane and it's surrounding neighborhoods.
Copyright Swarm Pest Control 2018
All Rights Reserved