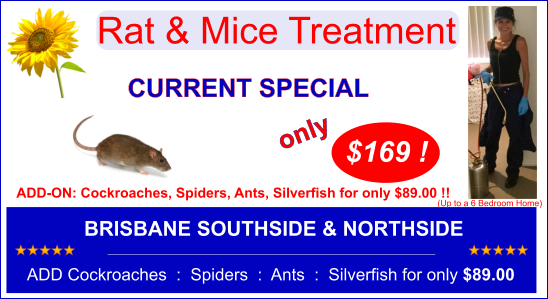 "…outstanding"

"…thorough"

"…friendly"

Swarm Pest Control is a Family Business that prides itself on genuine old-fashioned personal service.
Cathleen is the owner of Swarm and is a qualified Pest Control Technician with a hands-on approach to her business. There is a good chance that Cathleen will be the Technician to personally attend to your Cockroach, Ant, Spider or Rodent Control problem.
If it is true that your business life is an extension of your personal life, Cathleen would be the prime example of that. The Energy, Enthusiasm and Integrity by which Swarm Pest Control is run is quite simply the reason for it's success.
The most common feedback we receive about our service is:
"…your technician was so friendly"

"…you guys are more thorough than the previous Pest Company we used"

"…you took the time to explain every part of the process"
The recognition we get is an endorsement of the hard work we put into delivering a Professional, Friendly and Cost Effective service to our many clients.
We would like to thank our existing clients for our ongoing success and invite new clients to become a part of it.
*So, if you would like to experience 1st class service then please make contact with us Now !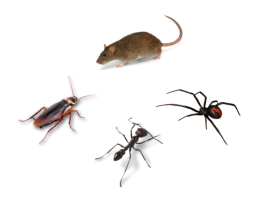 The most common Cockroaches you will find in SE Queensland is the German Cockroach, the Australian Cockroach, the American Cockroach and the Smoky Brown Cockroach. The German Cockroach is a very small Cockroach found living mostly in the kitchen. The American and Australian are the large Cockroaches that often live outside in Sheds, Garages and inside the garden. The Smoky Brown Cockroach is larger than the German, but not quite as large as the American or Australian.
The small Black House Ant and the Coastal Brown Ant are the more common types you will find in SE Queensland. The Black House Ant is a sugar-eating ant that is often found within the kitchen and outside, feeding off the sweet sap from plants and trees. The Coastal Brown is a fat-eating larger brown ant that is found mostly on outdoor paving, around the barbecue area.
The two most prolific rats found in the home in Brisbane and surrounds is the Roof Rat, and the Norwegian Rat. The Roof Rat is a dark, smaller rat that is an exceptional climber. They can be further identified by their longer tail, larger bulging eyes, pointy nose and unusually larger ears. The Norwegian Rat however has a larger body with a shorter tail, smaller ears and eyes with a shorter blunt nose.
Spiders are generally divided into two categories, Webbing Spiders and Ground Dwelling Spiders. Webbing spiders are more of a nuisance with their unsightly webs. The Redback spider is a venomous spider that forms a messy web, often at low level underneath outdoor benches, table and chairs. The Huntsman is the non-venomous scary looking ground-dwelling spider that lives inside sheds, garages and within the garden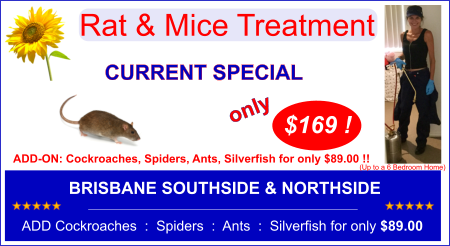 South-East Queensland is unfortunately the perfect breeding ground for many of the Pests we find in the home. The warm humid climate we have are ideal conditions for Cockroaches, Ants, Spiders and Silverfish to thrive in.
We specialise in treating the many species of Cockroach, Ant, Spider, Silverfish and Rodent found in the typical home in Brisbane & surrounds.
By far the most common method of treatment is by spraying a chemical Pest Spray inside and outside of the home. The chemical is completely safe for your Pets and Children. Once the chemical dries, it has a long lasting residual knockdown effect to pests that choose to run over it !
If you have a heavy infestation of Cockroaches & Ants in the home then we will apply a Gel bait in your kitchen cupboards and drawers. The gel bait is a food source which the Cockies or Ants take back to their nests. In time, the entire colony is eliminated.

Depending on the Rodent type, we will invariably place Bait Stations in your roof space, your sub-floor area and possibly outside if we can identify their entry point. The Station contains a bait that is an attractant to the Rodents, and once eaten it is just a matter of time before it perishes. The Bait Stations used at or below ground level is of a strong PVC lockable type, so as to prevent kids or pets from getting to the bait inside.
Whilst some pest control companies in Brisbane may spend a mere 30 to 60 minutes treating your home with pest spray alone, we spend an average of 1.5 Hours in the average Brisbane Northside, Southside, Western Suburbs or Bayside home.
If you find it important to deal with a Professional, Ethical, Family Business then we would be delighted to hear from you.
So, what is holding you back? Please complete our Online form or give us a call Now !
We are a Family Business
Our Treatment is Highly Effective
Our Treatment is Safe for your Kids & Pets
12 Month Service Warranty
We are Professional, Friendly & Affordable
Thank-you so much for sending out such a pleasant person to deal with my cockroach problem. He explained what he was doing at every step of the way and as a result I feel comfortable that the pest spray he used would do the trick. I would recommend your company since my experience with your Pest Control Company as been all positive.
Your technician, to my surprise was very thorough. I have just had your lady out to treat my home for our yearly pest treatment. She explained what she was doing and rather than dismissing me she answered a couple of questions I had for her. Thanks so much
Thanks for the great service and most of all thanks for turning up on time.. I would recommend you for sure. Cheers, Aaron
Join Our Many Other Satisfied Clients!

Swarm Pest Control Brisbane
8 Brownleaf St
,
Mansfield
QLD
4122
Australia
1800 479 276
[email protected]
Pest Management Licence 1: PMT1006204716
Pest Management Licence 2: PMT1006204316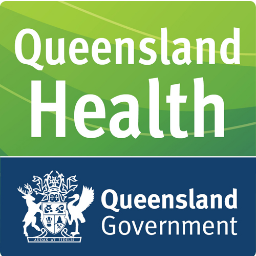 (Pest Management Act 2001)