About those pests !
There are three common Cockroaches you will find in and around your home. The German, the Australian and the American cockroach are the types you could expect to see.
German cockroaches are known for living in your kitchen and breeding at a fast rate. The American and Australian types live outside, in your garage or shed and tend to enter the house after hours for food.
Ants seem to be a difficult pest to keep out of your kitchen and home. The small Black ant is a sugar eating ant and the one you will find in your home. Coastal Brown ants are larger and will live outside, often under your brick paving works and around your BBQ area.
Webbing spiders are another pest that just seem to return into the home time and time again. Swarm Pest Control Brisbane will also treat ground dwelling spiders live in the Garden.
Silverfish are a pest that will eat your books, artwork, linen and other fabric in no time.
Fleas are another pest that is very tough to completely wipe out due to their life cycle.
Chemical Spray
We spray an odourless Chemical outside and sometimes inside your property for pests
Treats Cockroaches, Spiders, Ants, Silverfish
Perfect treatment for your Cockroach, Ant, Spider, Silverfish problem
Gel Baits
We apply a Gel to a very specific area inside your house to effectively treat for Cockroaches and Ants
Effective Treatment for the following Pests
Black ants, Coastal brown ants, German cockroaches, Australian cockroaches, American Cockroaches
Dust Treatment
We blow a dust into your Roof space and Wall cavities
Treatment of Rats and Cockroaches
Effectively treats for Roof Rats and heavy infestation of Cockroaches
Integrated Programme
We work with you to effectively keep those Pests out of your home
A Proven Method
An Integrated Management Programme is the most effective way of keeping those Pest out of your home or business
Each situation is different. Swarm will treat your home based on the type of pest you have. Some of the factors we look at  is the type of Pest and the amount you are having problems with. We look at the level of the problem and consider the site that we are about to treat. Our Pest Control Brisbane team would generally treat a Commercial property differently to that of a house. Each site poses a different set of risks, hazards and challenges while  we treat your property. We will treat your pest problem effectively and quickly and as a result, leave you with a pest free property.
Cockroaches are treated.
There are different types of Ants.
Whether you have problems with Spiders indoors or Outdoors.
Silverfish are particularly destructive.
We will arrive on time since we are a professional organisation
We will effectively deal with your Pest problem rather than a hit and miss approach
Our treatment is odourless and therefore completely safe for Humans and Pets
You will pay only the quoted amount
We will guarantee our work and we will honour that guarantee
Thank-you so much for sending out such a pleasant person to deal with my cockroach problem. He explained what he was doing at every step of the way. I would recommend your company to anyone wanting good, old fashioned service.
I have just had your lady out to treat my home for our yearly pest treatment and I have to say that I was surprised at how thorough she was. She explained what she was doing and answered a couple of questions I had. Even though it was outside of normal hours I was charged no more than what I was originally quoted. Thanks so much
Great service guys – thanks for turning up on time. I would recommend you for sure ! Cheers, Aaron
Join Our Many Other Satisfied Clients!
Swarm Pest Control Brisbane
8 Brownleaf Street
Mansfield QLD 4122
1800 479 276
[email protected]

Pest Management Licence 1: PMT1006204716
Pest Management Licence 2: PMT1006204316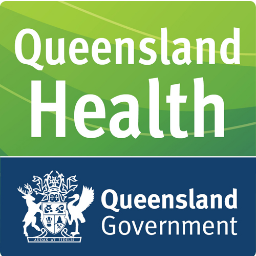 (Pest Management Act 2001)